Posted on
By Pawformance Team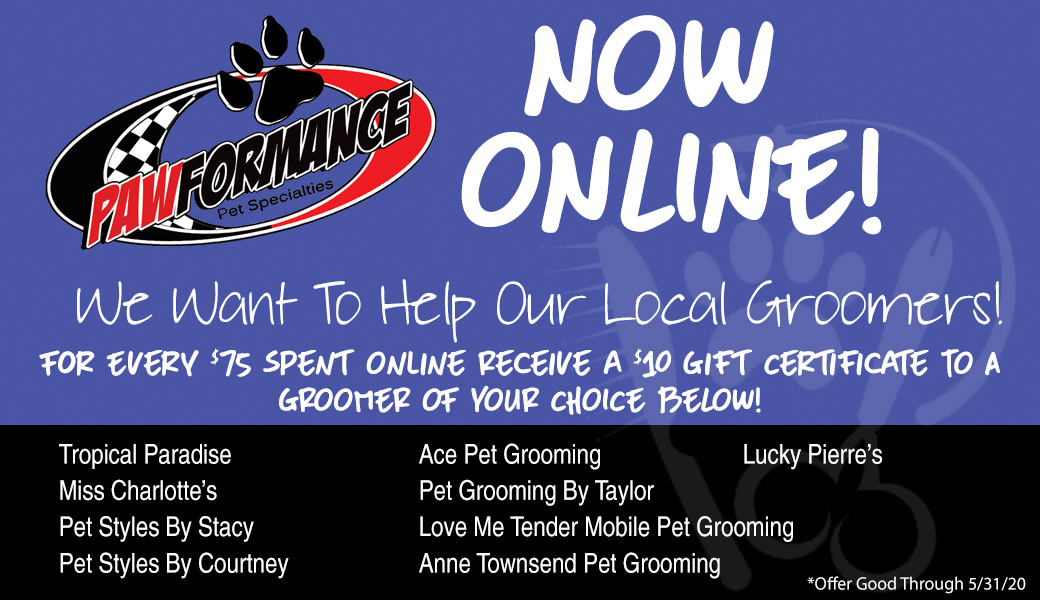 Attention All Customers!
We hope this message finds you safe and healthy- your pets too! Here at Pawformance, we feel so very fortunate to remain in business during this time, despite the hardships this economic environment brings to all in the community.
A good piece of news: Pawformance's website is finished! We encourage you to check it out and are excited to begin receiving your online orders! Also, you can now pick up your order curbside!
But that's not it! To support local groomers and the very important theory that WE ARE ALL IN THIS TOGETHER, Pawformance has designed an incentive just for you!
For each $75 you spend online, you will receive a $10 gift certificate to the local groomer of your choice (A list of participating local groomers will be provided). Simply make the qualifying online order, and you will receive your gift certificate via mail or email within two weeks! We see some pretty pooches in our future!
This offer will expire on May 31, 2020.
As always, Pawformance greatly appreciates your support! We look forward to seeing you very soon!
Here's to GETTING THROUGH THIS TOGETHER!